Ships log 1

The first ships log is from the troop transport the USNS Gen W.M. Black. The second is from the USNS Marine Lynx. These vessels

were used to transport troops between the United States, Korea, and Japan. These are the Souvenir Edition ships newspapers saved by Domenick LaRosa and Willard Berringer. I've also added a poem written on the USNS Gen. N.M. Walker by Cpl. Bob Ericson.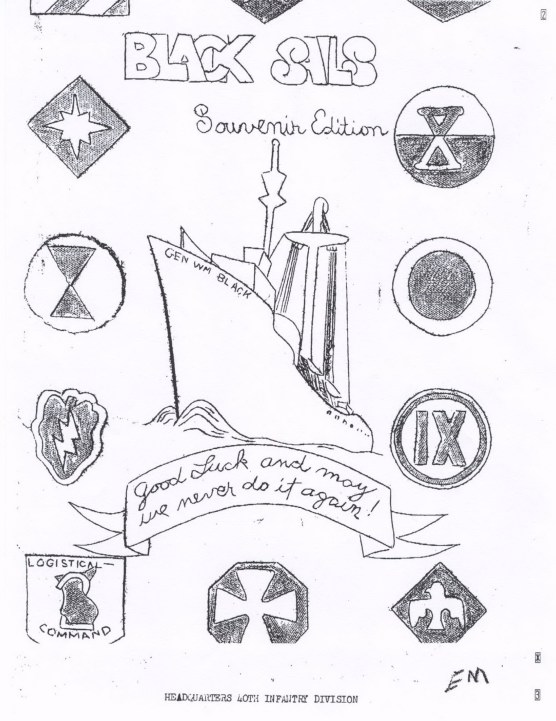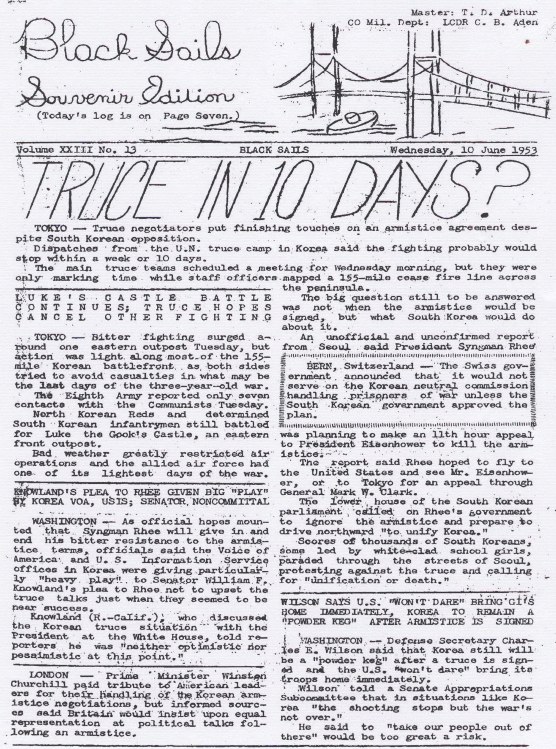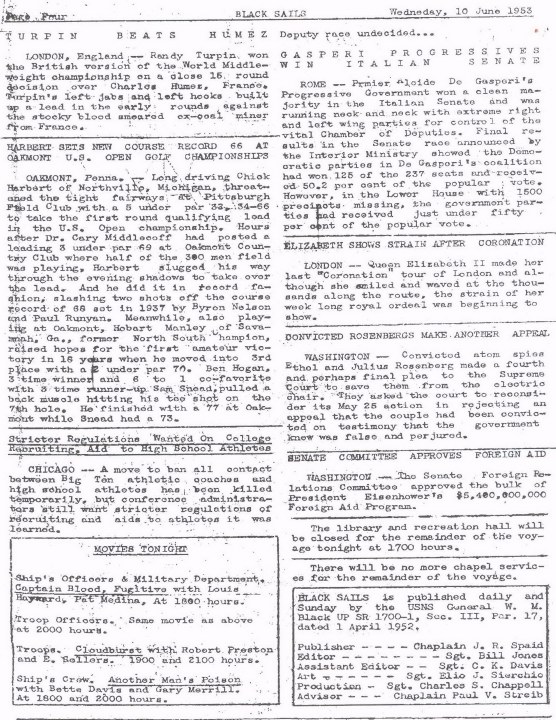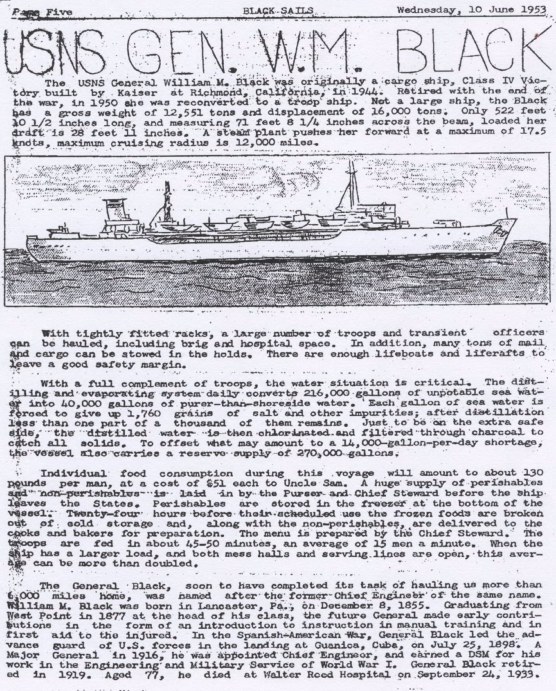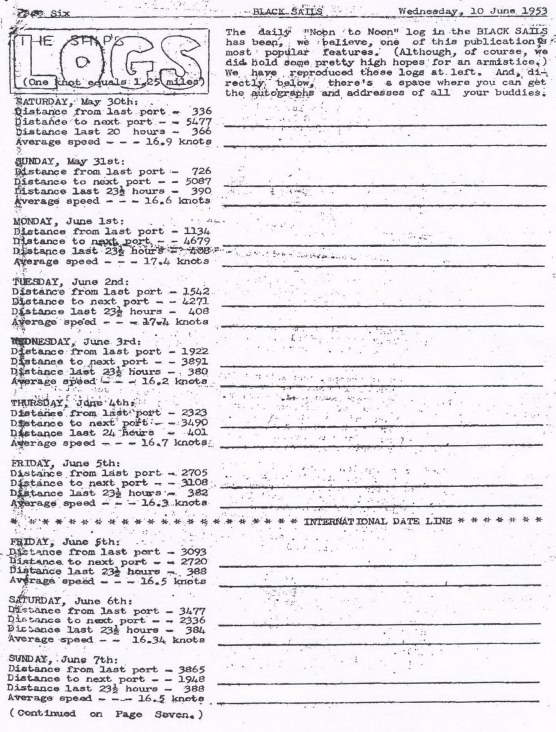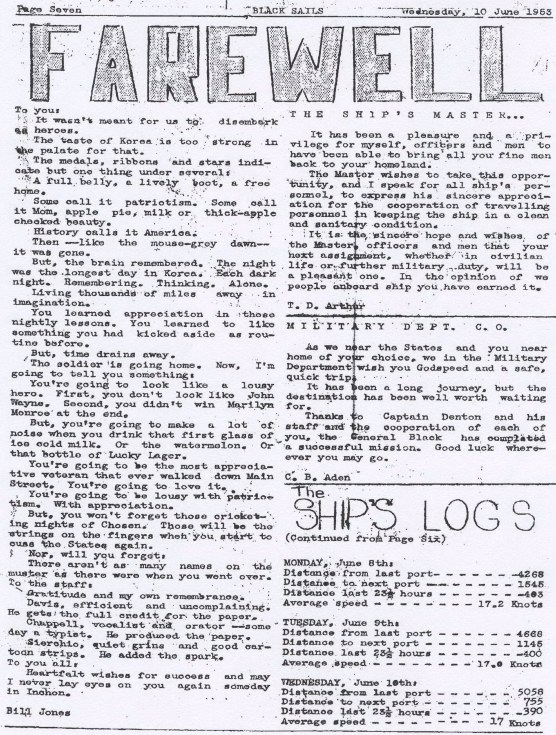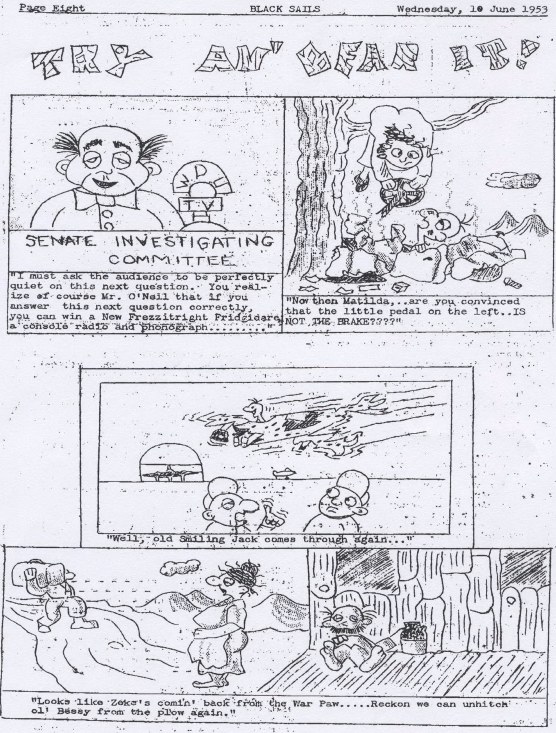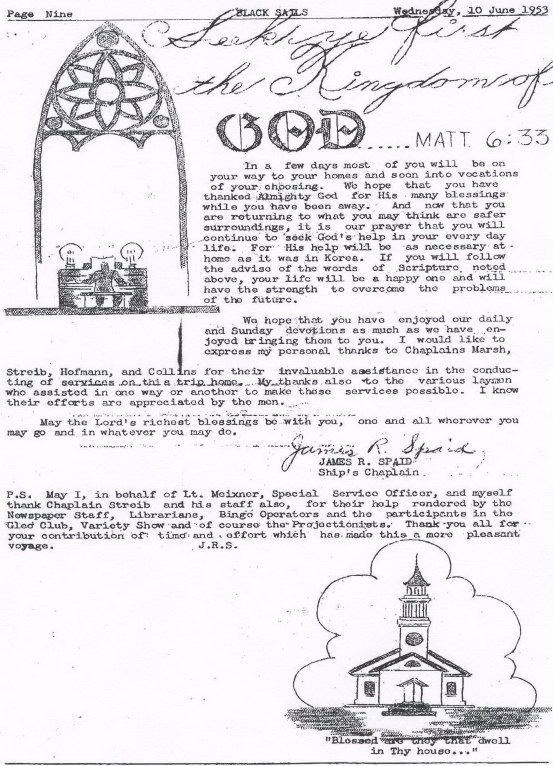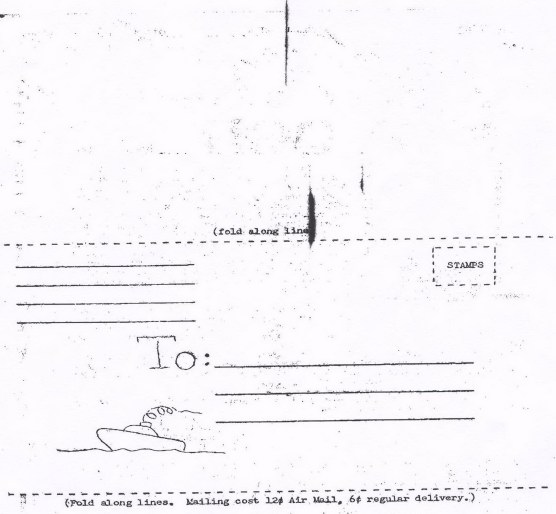 The following was published aboard the USNS Gen. N.M. Walker, departing Pusan harbor 20 June 1953, arriving at Camp Stoneman, Ca, 1 July 1953. This poem was written in a spirit of closure on a difficult yet significant part of our lives. It is my hope that anyone who reads this will recall the feelings shared on this return trip.
Three thousand soldiers on the deck,
With just one thought in mind,
We'll soon be home with those we love,
sharing a joy sublime.
The ocean stretched out before us,
The future we did not know,
Would we make this trip in a peaceful calm,
Or would the storm winds blow?
At last we'd crossed the open sea,
We could see our country's shore,
And we wondered why anyone ever had asked,
"What are we fighting for?".
Had the Golden Gate been built of gold,
and a pearl on every wave,
We couldn't have been more proud to return,
to the home of the free and the brave.
Three thousand soldiers on the deck,
With a prayerful thought in mind,
"God bless the boys who gave their all,
The ones we left behind".
Cpl. Bob Ericson Med. Co. 160th Regt.
Willard Berringers ship log in on the next page.